Discover Your Past

Condon, Kleckner, Gilles, Ethen, Milton, Meyer, Mitchell, and Liston Family History
Baptism: Johann Nicolas Ethen 25 Dec 1846

Anno millesimo octingentesimo quadregesimo sexto baptizati sunt


27




Decembris

vigesimo quinta natus et baptizatus est

johannis Nicolaus

filius legitimus ludovici Ethen et Maria Catharina Toußaint Conjugum in Murringen Levantes sunt johannis Nicolaus König & gertrudis vielz nata Ethen omnes ex Murringen





Year 1846, baptized are

27



December

the 25th born and baptized

johannis Nicolaus


Legitimate son of Ludovicus Ethen and Maria Catharina Toussaint. Married in Murringen. Godparents are Johannis Nicolaus König & Gertrud Vielz born Ethen. All from Murringen.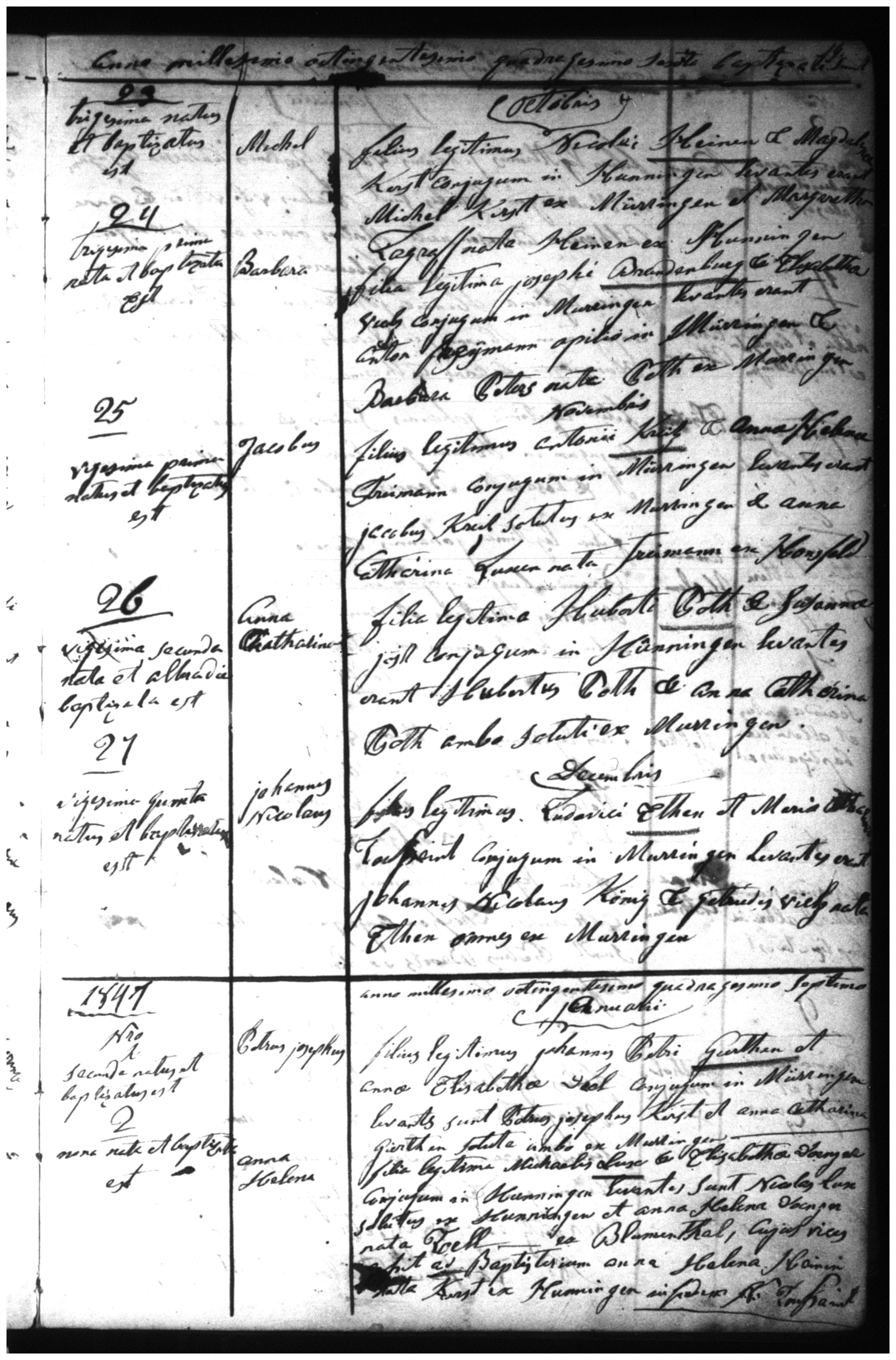 ---
© 1999-2013 Steven M. Condon. All Rights Reserved.