Discover Your Past

Condon, Kleckner, Gilles, Ethen, Milton, Meyer, Mitchell, and Liston Family History
BAPTISM: Sybilla Ethen 21 Aug 1842
1842


No 24.
Mürringen

Baptismum Sybillae Ethen


Vigesima prima August hora octava vespertina nata et baptizata est Sybilla filia legitima Ludovici Ethen et Catharinae Toußaint. Levantes fuerunt Mathias Ethen et Sÿbilla Toußaint: omnes ex Mürringen.




1842


No. 24.
Mürringen

Baptism Sybilla Ethen



21 August. At 8 pm born and baptized was Sybilla, legitimate daughter of Ludovicus Ethen and Catharina Toussaint. Godparents were Mathias Ethen and Sybilla Toussaint: all from Mürringen.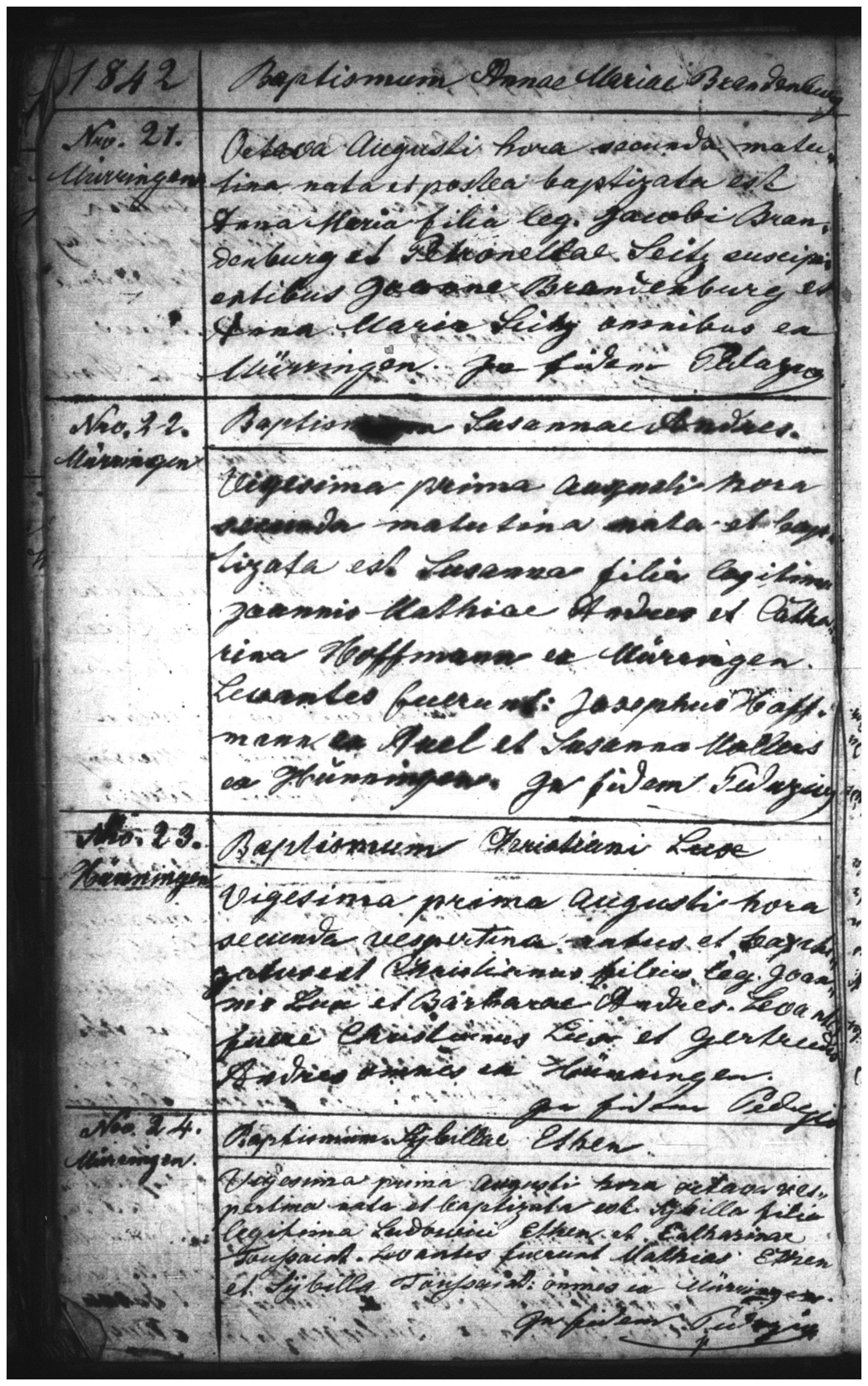 ---
© 1999-2013 Steven M. Condon. All Rights Reserved.